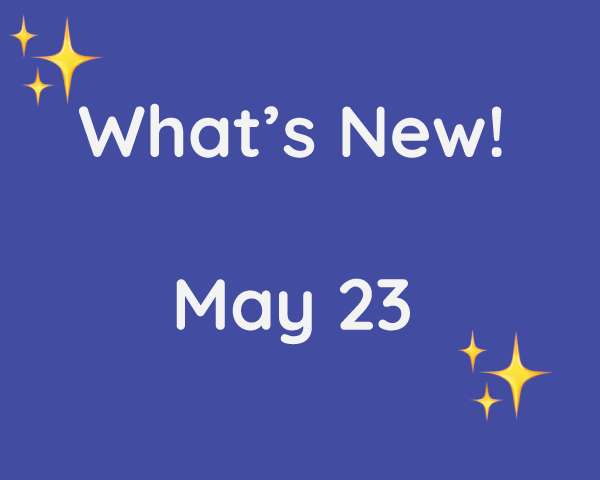 Many teams have designated channels in Slack for Q&A, but you might want to source your answers from other channels as well. For instance, even though you have a #help channel, the best answers might be found in #tech-discussions or #product.
Starting this week, you're now able to configure channels to be either a "knowledge gathering" or a "question answering" channel, or both. Conversations in knowledge gathering channels are used only to build Truffle's knowledge base, while channels with question answering enabled are where Truffle will reply with answers. By default, both modes are enabled when you add Truffle to a channel.
With this feature, you can effortlessly pull in knowledge from one channel into another.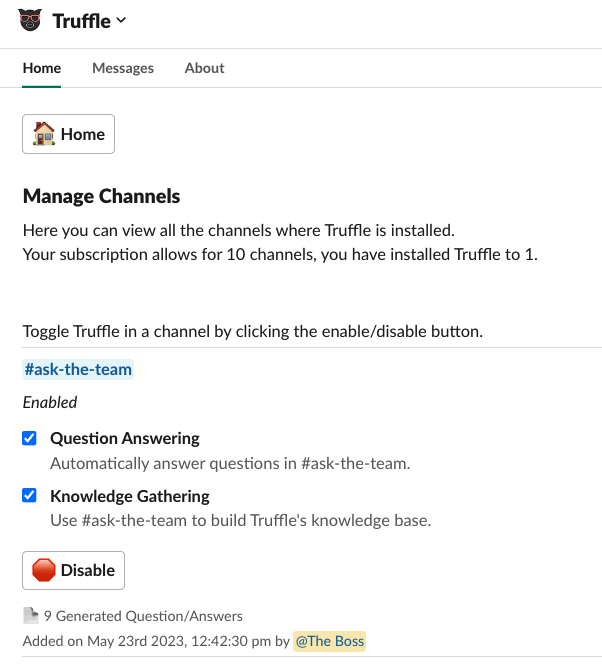 Easy Knowledge Base Refinement
If you're an admin on Truffle you're now able to approve or reject knowledge base items quickly and easily right from the search screen. Just head over to Truffle's app home and click "Browse All" to view the relevant knowledge base items. You can easily filter by approval status and change each item's status from its drop-down menu on the right. Rejected items will not be used as answers or show up in the knowledge base to non-admin users. From this screen, you can quickly edit each item by clicking the ✏️.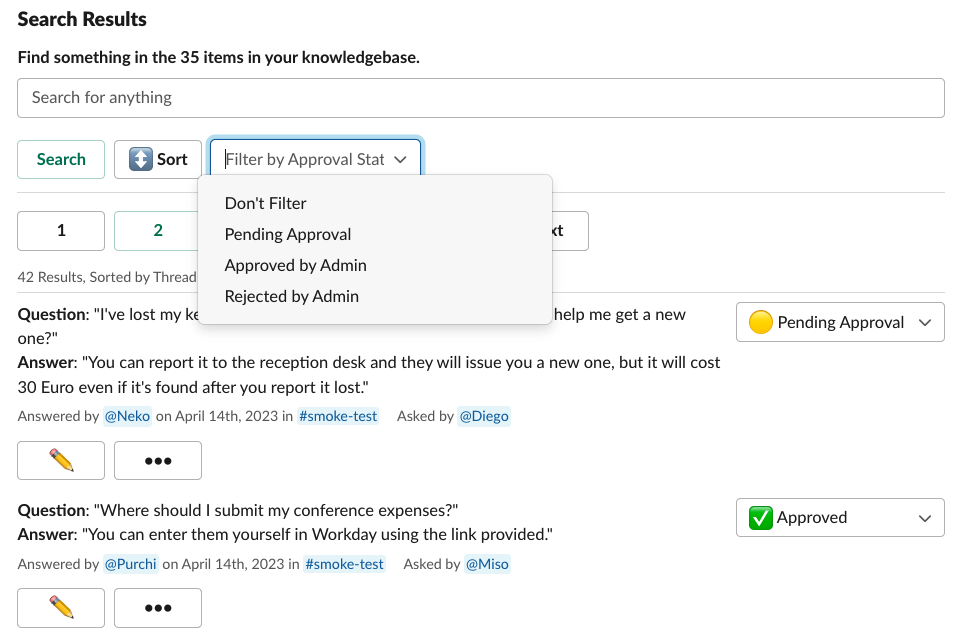 Instant Feedback, More Context for Truffle Answers
When Truffle provides an answer, anyone can give their feedback to the answer via the 👍 or 👎 buttons directly below. This allows other members of your team to flag incorrect information for everyone to see, and it helps as valuable feedback to improve Truffle's AI.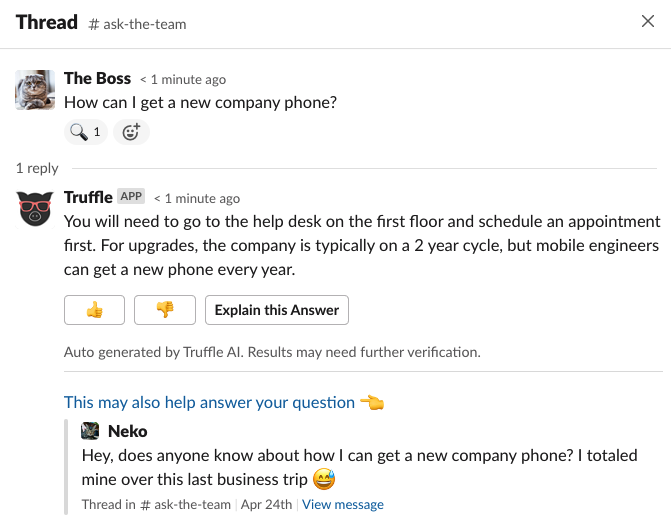 Also below the answer is a new "Explain this Answer" button, which will show the knowledge base items that were used to generate the given answer. You can easily view the source thread that the item was generated from. Because human knowledge is still the most important factor to answering any question, the top related thread will be shown directly below the AI generated answer.
Road Map
You can view the state of Truffle's road map at https://truffle.featurebase.app/. Feel free to add an upvote or a comment for things you want to see!
Here's the gist of what's upcoming:
Private Channels
Truffle should work in private channels the same way it does in public channels, since many teams rely heavily on them. This will be done in such a way that the visibility is configurable, and will be by default as restrictive as possible.
Export to Notion, Website or CSV
While Truffle enhances the knowledge stored in Slack, getting that knowledge out of Slack in a clean way is very difficult. Soon, you will be able to export your knowledge base to a Notion Page, a website, or a plain CSV file. This is useful to teams who want to make their Slack knowledge searchable in Notion, as well. If you're a Slack community, you may want to make your knowledge discoverable to Google Search so you can drive traffic to your site.
Integration with Notion and other sources
Soon, you'll be able to answer questions based on your Notion documents, as well as other sources. This will widen the context that Truffle has and make answers more accurate.
Thanks for Reading!
You can reply to this email with feedback or questions. We'll be back with another update in a few weeks 🙂
—Alex